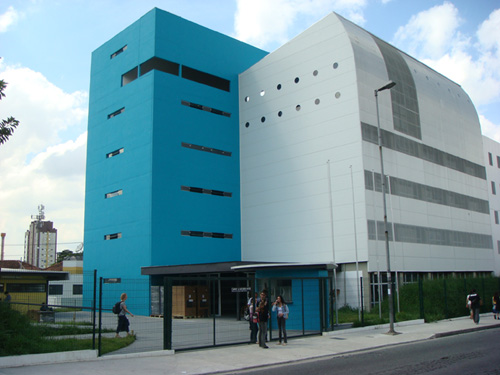 The Sixth International Workshop for the Design of the ANDES Underground Laboratory took place August 4-6 2018 in São Paulo, Brazil, continuing the School on Dark Matter and Neutrino Detection. It follows the workshops held in April 2011 (Argentina), June 2011 (Brazil), January 2012 (Chile), January 2014 (Mexico) and June 2017 (Argentina).
The confirmation of the building of the Agua Negra tunnel, financed by the Inter-American Development Bank (IDB), together with the finalization of the ANDES conceptual design (NEC), and the official will of the EBITAN to add ANDES to the Agua Negra tunnel civil work make ANDES closer to completion. This workshop focussed on the many efforts needed to start the planning for the opening of ANDES.
The event web page, like the event, is hosted by the ICTP-SAIFR at this direction. The event was made possible by the hosting of the ICTP-SAIFR and its generous contribution to its organization.
The workshop was devoted to the structure of the international consortium to be built to run ANDES, on the latin-american and international participation, with a specific focus on the role for the local brazilian groups. The schedule was:
4 August: Generic scientific workshop, with presentations about science in underground laboratories and future potential experiments for ANDES
5 August: Discussion and open table on the international consortium structure
6 August: First steps towards the establishment of the consortium, with a specific focus on latin-america and Brazil
Schedule
August 4 Science session:
August 5 Organization session:
Time
Speaker
Title
09:00 - 09:45
O. Civitarese
Organizing ANDES, current status and prospects
09:45 - 10:30
Z. Sayers
SESAME, an example to follow for ANDES?
10:30 - 11:00
Coffee
11:00 - 13:00
Round table on the organization of ANDES
13:00 - 14:30
Lunch
14:30 - 16:00
First proposal for a structure for the ANDES International Consortium
16:00 - 16:30
Coffee
16:30 - 17:30
First proposal for a structure for the ANDES International Consortium (ctd.)
August 6 session:
| Time | Title |
| --- | --- |
| 09:00 - 10:30 | Round table on experiments in ANDES |
| 10:30 - 11:00 | Coffee |
| 11:00 - 13:00 | Role of Brazil in ANDES |
| 13:00 - 14:30 | Lunch |
| 14:30 - 16:00 | Wrap up session |
| 16:00 | End of workshop |
The scientific and organizing committee was:
Xavier Bertou
Osvaldo Civitarese
Claudio Dib (chair person)
Joao dos Anjos
Juan Carlos D'Olivo
Martha Alice Losada
Martin Makler
Eduardo Ponton
The event was made possible thanks to the support of the following institutions: